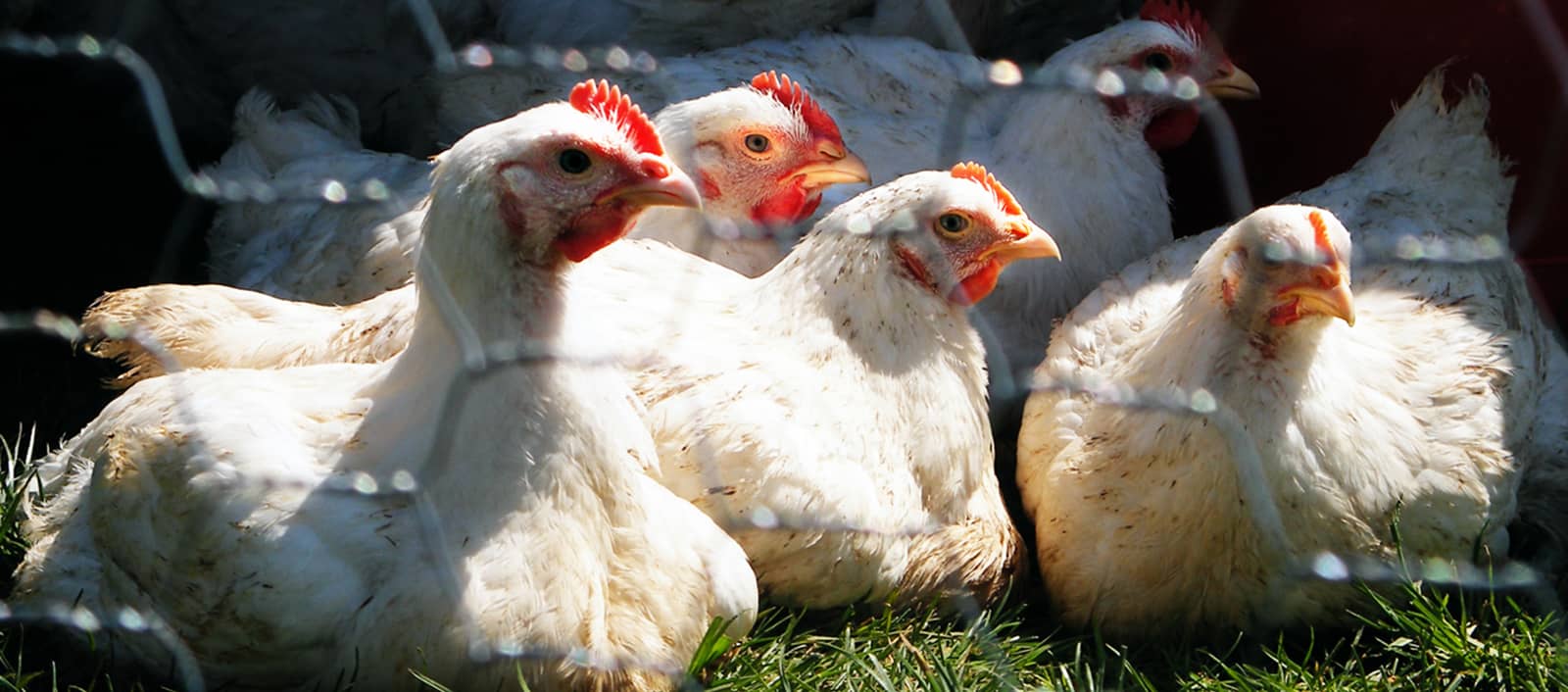 Moving on Pasture
We move these pens early each morning, when the birds are most active, to fresh ground to insure that the birds have clean, green forage. When the birds see us in the morning they are excited to dash into their new area and devour any unlucky grass-hoppers.  Daily moves are important because it breaks pest cycles and allows the grass to rest.
We harvest our broilers from 8-10 weeks of age depending on season and weight.
Growing
Birds are omnivores, and for them, eating grass is more akin to eating vitamins than a full meal. To meet their nutritional requirements, we use a locally milled ration, and we keep them hydrated with fresh well water.