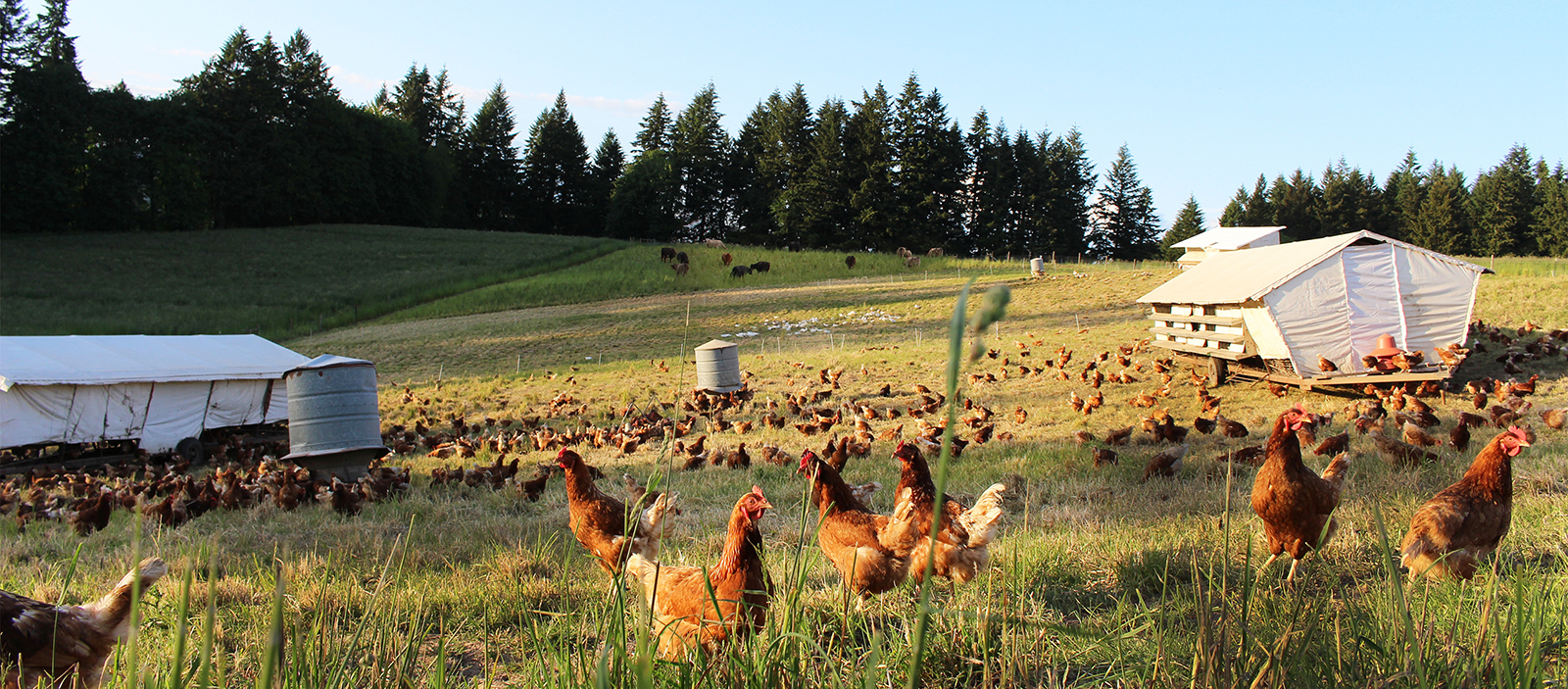 Here at Champoeg Farm, we have raised everything from Pigs and Cows to Ducks, Rabbits and Broiler Chickens. We might possibly be best known however for Pasture Raised Eggs since we sold them through many New Seasons Market locations and at the Beaverton Farmers Market. However, after the struggles of juggling all the various species, we didn't find it a good fit for us. We decided a few years ago to turn our focus to more consistent production of Pasture Raised Turkey (and Geese) and the ability to process on farm. This allows us to be seasonal and to primarily custom raise for mid-sized cafes and restaurants where we can match required volumes consistently.
While we miss the personality of pigs, the happy cackle of hens and seeing customers at the farmer's market, this was a decision made to keep our farm focused on sustainability – both for our family and for long term success. We see the possibility of returning to the egg business down the road but several challenges need to be overcome to be able to provide consistent production at volume year round. When raising layers on pasture, there are always predators, health and nutrition, weather and other issues that make this consistency expensive and frustrating.
Therefore, we do not offer eggs or any other products at this time other than delicious Pasture Raised Turkey – both whole holiday birds and a variety of cuts and parts. You can also try a beautiful Pasture Raised Goose!