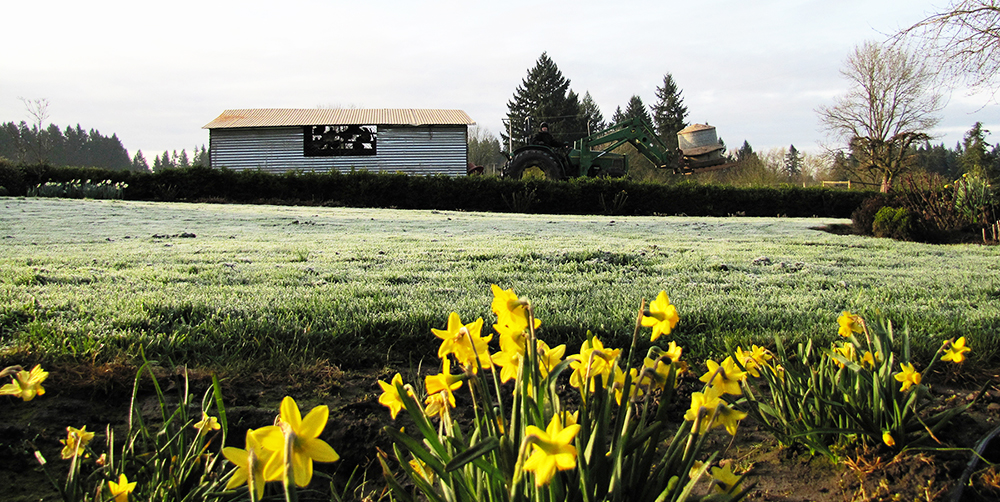 We want to extend a heartfelt Thank You to all our customers who supported our efforts this past season! From visiting us at the Beaverton or PSU Farmer's Markets to purchasing eggs and Holiday Turkeys at your local grocery store. Your patronage helps us continue doing what we love!
Winter is the time when things naturally slow down a bit on the farm. The 'Ladies' have moved into their warmer winter housing and the seasonal animals (such as meat birds and turkeys) are done for the year. We spend our winters repairing equipment and readying our pastures for next Spring. You'll find many of our products are sold out for the season such as Duck Eggs, Chicken, Turkey (though we have a few delicious 2013 turkeys available) and Duck. We have a variety of Pork and Beef cuts available, but custom slaughtering won't be available until much later in 2015. You can still Order Online and then pick up at the farm on the first Saturday of the Month.
The best way to keep up with our latest happenings is to Join Our Mailing List. You'll be the first to hear of products when they become available.
From all of us at Champoeg Farm, we wish you and yours a Merry Christmas and a peaceful New Year!