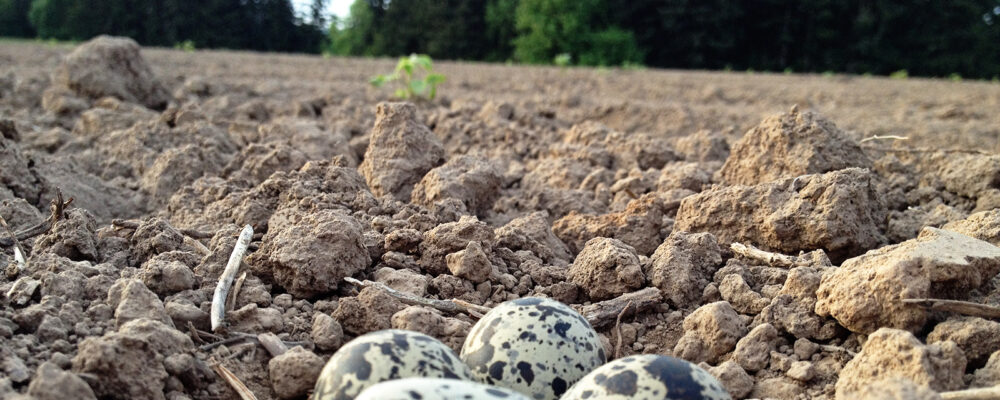 ---
THE SOIL CYCLE
"Now, if you'll only attend, Kitty, and not talk so much, I'll tell you all my ideas about Looking-glass House. First, there's the room you can see through the glass—that's just the same as our drawing room, only the things go the other way." –Lewis Carroll, Through the Looking Glass
Soil ecology is one of the most fascinating aspects of the pasture system. Although you wouldn't guess it standing in a field and looking out over yards of waving grass, what you are seeing is only half the picture. There is a whole world under the grass which, just like Alice's Looking-glass House, mirrors and mimics the other side.
Grass is symmetrical. The roots below the earth grow to the same length as the stalks above, so you know how much root mass you have based on what you see. When grass is grazed, the root mass dies back to mirror the new length. All of that root mass, though, is rich in plant nutrients, and when it dies, it feeds the plant and enriches the soil. This creates and deepens a lush topsoil, and also provides food for the grass and roots to grow again. If the grass is then grazed again, the roots die back again, more nutrients return to the soil, and additional rich soil is created. The grass and roots grow again, and the cycle continues.
This means that grazing is not just an animal feeding itself and taking from the earth, but an essential part of grass and soil husbandry. The very act of grazing is enriching and strengthening the soil.
Grazing, though, requires a proper cycle of disturbance and rest. Unless the grazing animals move to fresh pasture, the grass in a given area will never be given a chance to regrow, and the field's fertility will become depleted. Thus migration is an essential component of grazing.
This is why the rotational method is so important—through rest and disturbance, it mimics the natural migratory nature of grassland animals. The result is good earth.