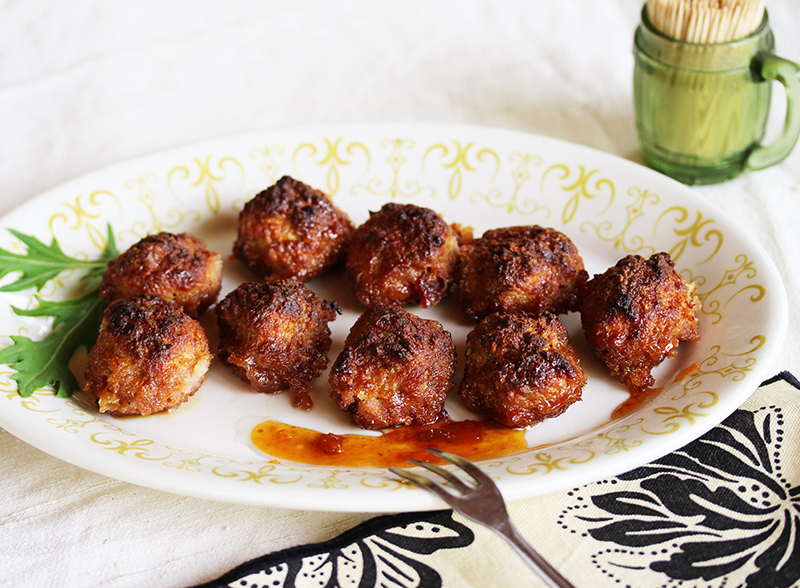 These little treats are a nice blend of sweet and sour and a great use for leftover ham bits!

Ham Balls
Ingredients
1 pound ground pork
1 pound ground fully cooked ham
2 eggs
¾ cup milk
⅔ cup bread crumbs
Sauce:
1½ cups packed brown sugar
⅔ cup water
⅓ cup vinegar
¾ teaspoon ground mustard
Instructions
In a bowl, combine the pork, ham, eggs, milk and bread crumbs; mix well.
Shape into 1½ to 2 inch balls.
Place in a greased 13 x 9 inche baking dish.
In a saucepan, combine sauce ingredients; bring to a boil over medium heat.
Reduce heat; simmer, uncovered, for 4 minutes.
Pour over the ham balls.
Bake, uncovered, at 350* for 45 minutes or until browned.