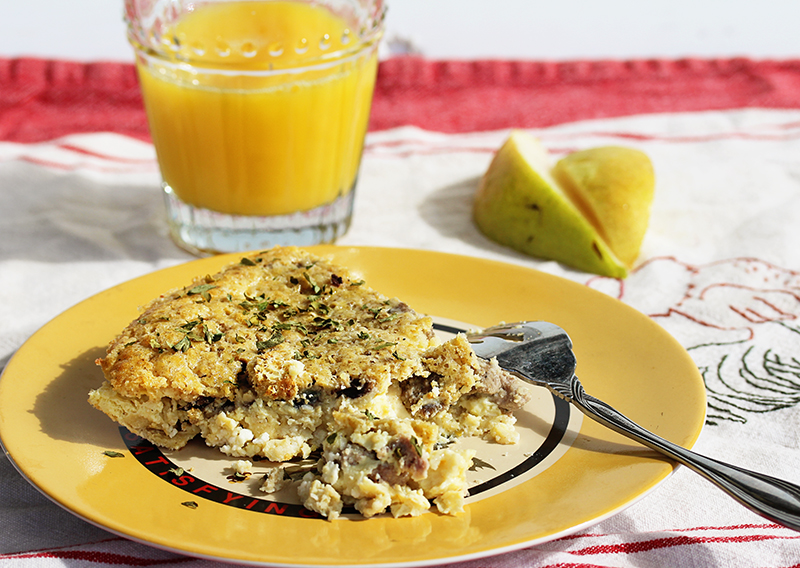 This is a very simple and quick recipe. Try it with pork sausage or seasonal asparagus. Feta cheese is also a lovely addition.

Crustless Quiche
Ingredients
4 oz. grated cheese of your choice
6 -7 slices crisp crumbled bacon
A few sautéed mushrooms
½ c. chopped, sautéed onion
4 eggs
½ c. flour (we use whole wheat flour)
2 Tbls. butter
1 ½ c. milk
½ tsp. salt
dash of pepper
Instructions
Butter or spray a 10" pie plate.
Sprinkle the grated cheese on the bottom of the pan followed by the crumbled bacon, onions and the mushrooms. Blend the remaining ingredients in a separate bowl. Pour over contents in pie plate and bake for 35 minutes at 350 degrees. Let stand 5 minutes before cutting.