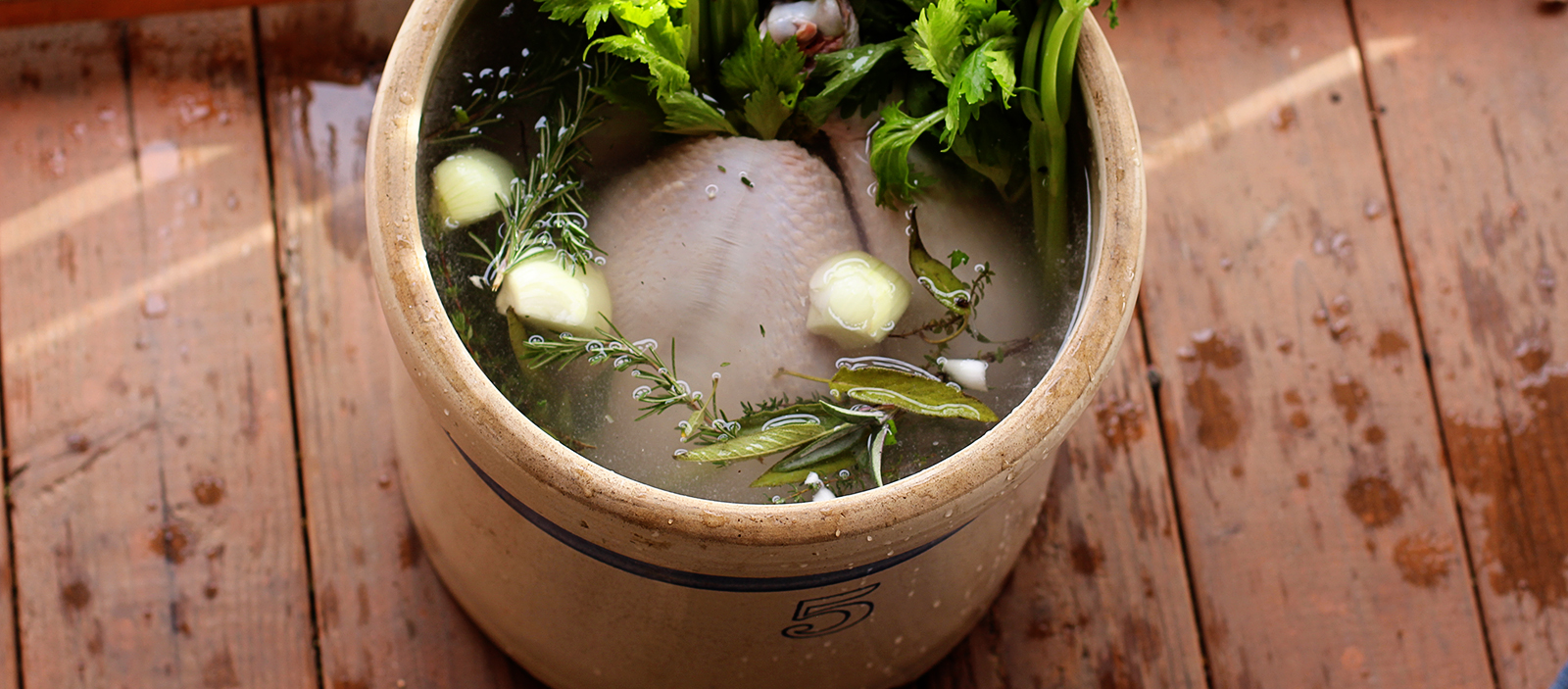 It's finally time! You've reserved your turkey and Thanksgiving is just around the corner. This year we are offering pick-up at the Farm Gate as they say in England the weekend before Thanksgiving. How does it work? Well you show up (or send a friend) at the designated time. We ask for the name that the order was placed under and look at the size range that you chose. We then help you select a bird within that size range. For the most choice, come early! We calculate your total and subtract your deposit paid. You might also want to pick up some delicious Ground Pork Sausage which is perfect in any Sausage Stuffing recipe; a small bird would require about 1 lb. of sausage and a larger bird would require 2 lbs. of sausage for a big batch of dressing! Here is a nice little chart that shows how much Stuffing/Dressing you will need for your turkey:
Quantity of Stuffing     Size of Bird to Stuff       Number of Servings
1 pint                                      3-4 pounds                            2-3
1-1/2 pints                             5-6 pounds                            4-5
1 quart                                   6-8 pounds                             6
1-1/2 quarts                          8-10 pounds                          8
2 quarts                                10-12 pounds                        10
3 quarts                                12-15 pounds                        12-14
4 quarts  (1 gallon)              15-20 pounds                        18-20
THAWING
Since we cooperate with our Oregon growing season, our Turkeys are raised during the warm weather and processed before the cold rain sets in. This means your bird is frozen. The question we get asked a lot is how much time to allow for defrosting. If you plan to use your bird for the following Thursday, then we recommend starting to defrost when you get your bird home, especially if you plan to brine your bird ahead of time. The USDA has three recommended "safe methods":  http://www.fsis.usda.gov/
Refrigerator Thawing: allow approximately 24 hours for each 4 to 5 pounds of bird below 40*. Place on a tray to prevent juices from dripping on other foods.
4 to 12 pounds — 1 to 3 days
12 to 16 pounds — 3 to 4 days
16 to 20 pounds — 4 to 5 days
20 to 24 pounds —5 to 6 days
A thawed turkey can remain in the refrigerator for 1 or 2 days before cooking. Foods thawed in the refrigerator can be refrozen without cooking but there may be some loss of quality.
Cold Water Thawing:
4 to 12 pounds — 2 to 6 hours
12 to 16 pounds — 6 to 8 hours
16 to 20 pounds — 8 to 10 hours
20 to 24 pounds — 10 to 12 hours
A turkey thawed by the cold water method should be cooked immediately. After cooking, meat from the turkey can be refrozen.
Microwave Thawing: Not recommended!
We recommend the first method of refrigerator thawing. If you do not have space in your fridge, you can place the bird in an ice chest in a cool garage area. Just be sure to monitor the turkey and refrigerate or cook immediately.
TO BRINE OR NOT TO BRINE
That is the question on a lot of folks' minds. Brining is the process of soaking your thawed turkey for about 24 hours in some sort of salt water solution. There are lots of various recipes on how to do this. We have personally enjoyed tasty, moist birds done both ways so it really is a matter of personal preference! If you have time and want to experiment, then by all means, give it a try. If you don't have space or want to take the extra time, don't worry about ruining your bird! Mother Earth News recommends that if this is your first Pasture Raised Turkey, that you should try it without for the first time so you can experience the original flavor. Just be sure to not overcook your bird!
Commercially processed birds are most often already "brined" in a way, meaning they have been soaked or injected with a "flavorings" and water before bagging. This ensures that the meat will be moist and juicy when cooked and it also increases the weight of the bird, which you get to pay for. Some people think that Pasture Raised poultry is drier than conventional (though this is not the case) and that is for several reasons. First of all, it is much leaner since the birds have exercised outdoors. Another reason is that pastured meats cook much faster because of how they are raised and processed so they are often served overdone.
So if you decide to brine, there are three main benefits: first it helps ensure your turkey will be even more moist (even if you overcook it). Second, brining is said to help drive the herbs and added flavors deeper into the meat. Third, a brined bird usually produces more liquid during roasting for making delicious reduction sauces and gravies to go with the rest of your meal.
A Basic Brine
Dissolve 1 cup sea (or other high quality) salt for every gallon of water. You can add to this various aromatics (onion, sage, thyme, rosemary) sugar or stock according to your creativity. How much solution you need is dependent on the size of your bird and the container it is being brined in. Place your thawed turkey (giblets removed) into a clean bucket, pot or cooler. Pour the brine solution over the top until it is just covered. Cover and place in a fridge for 12-24 hours. When ready to cook your bird, remove it from the brine and rinse it thoroughly inside and out with cold water.
COOKING YOUR BIRD
Again, a lot depends on your creativity when it comes to roasting your turkey. After patting the skin dry, you may choose to coat the bird (over and under the skin) with an herb butter rub or it down with olive or canola coil. Place the bird in a roasting pan with an inch or two of liquid broth beneath the bird, filling in with more herbs and aromatics. You can cover the breast with oiled parchment paper or aluminum foil to prevent the breast from browning too quickly (remove for the last 45-60 minutes so the skin will beautifully brown and crisp). Some methods recommending starting the bird at a high temperature (475-500*) for the first 30 minutes and then turning the temperature down to 350* for the remaining time. Other methods recommend keeping the temp up at 425 or more the whole time or down at 325. Whatever the specific method, remember not to go by a timer, but rather by a meat thermometer! Baste periodically as you are checking the temperature.
Roasting Times at 325*
10-13 lb. – 1 ½ to 2 ¼ hr.
14-23 lb. – 2 to 3 hr.
24-27 lb. – 3 to 3 ¾ hr.
28-30 lb. – 3 ½ to 4 ½ hr.
Figure about 12-15 minutes per pound and then monitor until the thickest part of the thigh reaches 165 degrees. Oven temperatures and individual birds vary so it is important to rely on internal temperature rather than cooking time.
Pasture Raised birds cook faster than conventional turkeys, so monitor closely with a meat thermometer!
Share your favorite techniques with us, we love to hear your recipes!
References:
[/vc_column_text][/vc_column][/vc_row]